Why choose Handpiece Repair 4u?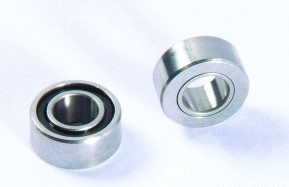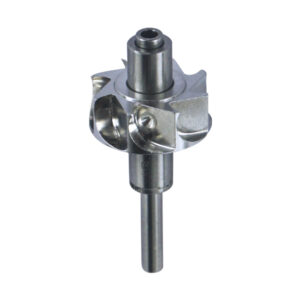 Competitive pricing.
We use superior components to build our own turbines.
We do not install pre-assembled over the counter turbines.
Our warranties vary from 6 months to 1 year.
Free estimates.
Free Shipping to and from your office.
Satisfaction guaranteed repairs.
Discount programs and quantity discounts.
Fast turnaround time.
50% Off

 for 

New Customers
All new customers receive a one time 50

% discount

on one new

standard

turbine.  A minimum quantity of 2 handpieces is required. Your cost will be $74.50 for one handpiece, and $149 for the second handpiece. Lube free turbines are $20 more. (such as the star 430 or midwest stylus)  These prices include our 6 month warranty. We want you to get to know us, and our work. We think the low intro price on our new turbines is the best way to accomplish this.                 
 Buy 9 Turbines, Get 1 Free!          
*This program is available for all customers. Buy 1 at a time or 9 all at once, the 10th turbine is free.
*We supply a handy "Thank You" card with your invoice so you can keep track of your purchases.
*There are no time limitations to get 1 free, take 6 months, that's OK, or take 2 years, that's OK too!
***Pro Series Turbines Now Available***
An Incredible ONE YEAR warranty is now available on the Pro Series turbines we install. The Pro series turbine is nearly bullet proof. It comes with a 12 month no questions asked warranty !  Ask for the Pro series turbine when you send your handpieces in for repair, it has twice the warranty over our standard turbine!  Prices start at $190 installed.
Slowspeed Repairs and Overhaul
We repair and overhaul all brands and makes of air driven slowspeed handpieces. We use only high quality components and bearings, and take the extra steps to completely overhaul each motor. Some motors only require a disassemble and cleaning, which is a minor repair.
Electric Motor Contra-Angle Repair (kavo 25LPA, WA-99, and others)
Prices vary dramatically here, most simply need the bearings in the head replaced, this can be done for less than a $120.00. Some need the chuck and the bearings replaced, (cartridge) this will usually run about $350.00. Others may have broken gears in the transmission or on the drive shafts, and these handpieces we have to see to give you a free repair estimate.
About the Billing
We do not ship handpiece repairs back C.O.D. We will send you a bill with your repaired handpieces. Your bill is due when you get your handpieces back and are satisfied with the work performed. If the total bill is over $200, a credit card payment is required before we ship. We have confidence in our work, we know you will be happy with your "like new" handpieces. We accept all forms payment including cash, credit cards, checks and PayPal.
The Warranty
Our standard new air turbines are warrantied for 6 months, repairs such as highspeed bearing replacement have a 6 month warranty. New cartridges on electric motor attachments have a 6 month warranty.
Print a shipping label – Click HERE
Handpiece Repair Prices For Most Models. If you don't see yours, give us call for a price.
All Adec/W&H highspeeds, bearings and o-rings only $89     Or a new turbine  $149* Pro Series $190

All Adec/W&H motors, complete overhaul          $74 Plus parts*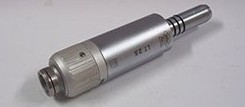 Adec WA-99 contra angle, Install new ceramic head bearings, $99,   Install new factory cartridge, $349*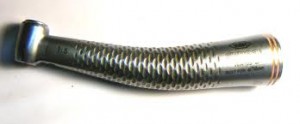 Midwest shorty 2 speed or single speed overhaul        $74 plus parts*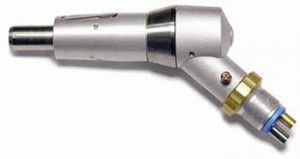 Midwest RDH overhaul $74 plus parts, chuck replacement only is $64*

  Click on the box's to order a free shipping label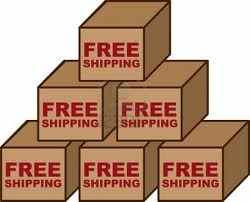 Midwest attachments start at $34 plus parts, attachments and angles

All Midwest highspeeds, $79 for bearings and o-ring replacement,  $149 for a new turbine, Pro Series $190

 Kavo highspeeds, most models, $89 for ceramic bearings and o-ring replacement,  $149 for a new turbine. Pro Series $190

All Kavo slow speed motors, $74 plus parts*

 Kavo 25LPA & LHA  Replace the head bearings, $120, Cartridge replacement $349*

All Star highspeeds, bearings and o-rings $89, New push button turbine $149. Add $20 for the lube free models. Pro Series $190

All Star slowspeed motors are $74 plus parts.

 All Star air scalers are $139 for a complete rebuild, including parts.

Star Attachments are $54 plus parts.

 Click on the box's to order a free shipping label
All Lares highspeeds are $89 for bearings and o-rings, Or $149 for a new turbine. 

All NSK electric contra angles are $120 for new ceramic head bearings, or $349 for a new NSK cartridge*

 *All repairs include American made ceramic bearings with abec 9 rating, chucks and impellers are trued and balanced for vibration free operation.
All Repairs and Overhauls
are disassembled and cleaned in an ultra-sonic cleaner, the outside of each handpiece is scrubbed clean and most highspeeds are polished. The air lines and coolant water lines are cleaned and tested, the fiber-optics are checked. We run each repair to max RPM and air pressure, and check the torque output.